A product of Karma Pharmatech
Streptokinase Karma
Streptokinase has proven efficacy in thousands of myocardial infarctions around the world. The therapy is cost effective, most widely tested in clinical trials and has substantial benefit even after 10 years.
Streptokinase is registered in Europe, manufactured in Germany and now available at Karma Pharmatech GmbH. Please contact us for further information.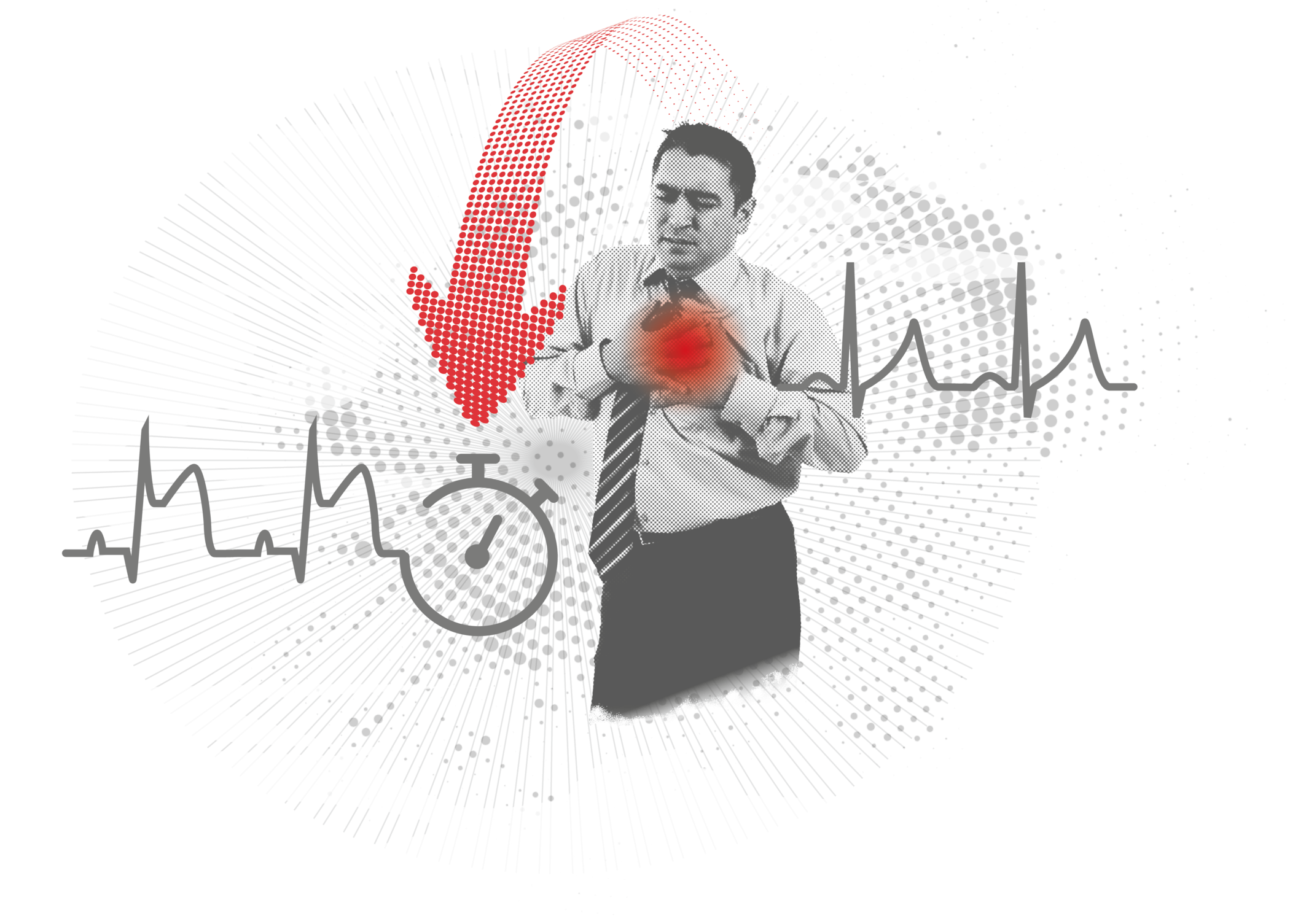 About Acute Myocardial Infarction (AMI)
Thromboembolic diseases are the leading cause of morbidity and mortality among the middle aged and elderly populations of industrialized countries. The most common form is the Acute Myocardial infarction (AMI). It occurs when a coronary artery is occluded or almost occluded, which creates a severe reduction in the blood flow, causing some of the heart muscle being supplied by that artery to become infarcted. The treatment of AMI is highly time-critical; early initiation of thrombolytic therapy leads to higher chances of survival.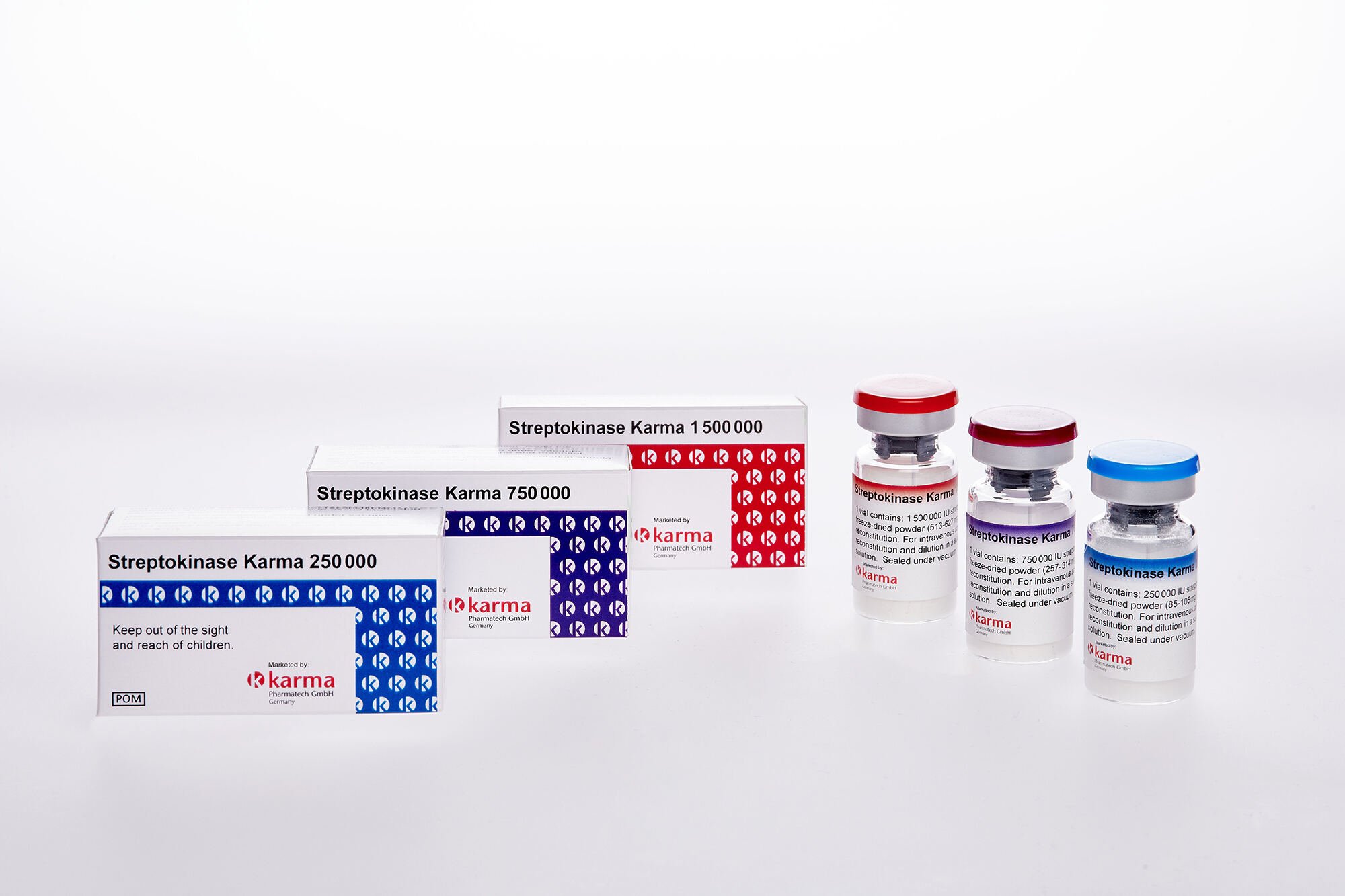 Streptokinase Karma
(API: Streptokinase)
Streptokinase is a thrombolytic medication. It activates the fibrinolytic system, leading to the breakdown of thrombi (blood clots) that can block blood vessels. Thrombolytic therapy with Streptokinase is established practice in the treatment of acute myocardial infarction for more than 40 years.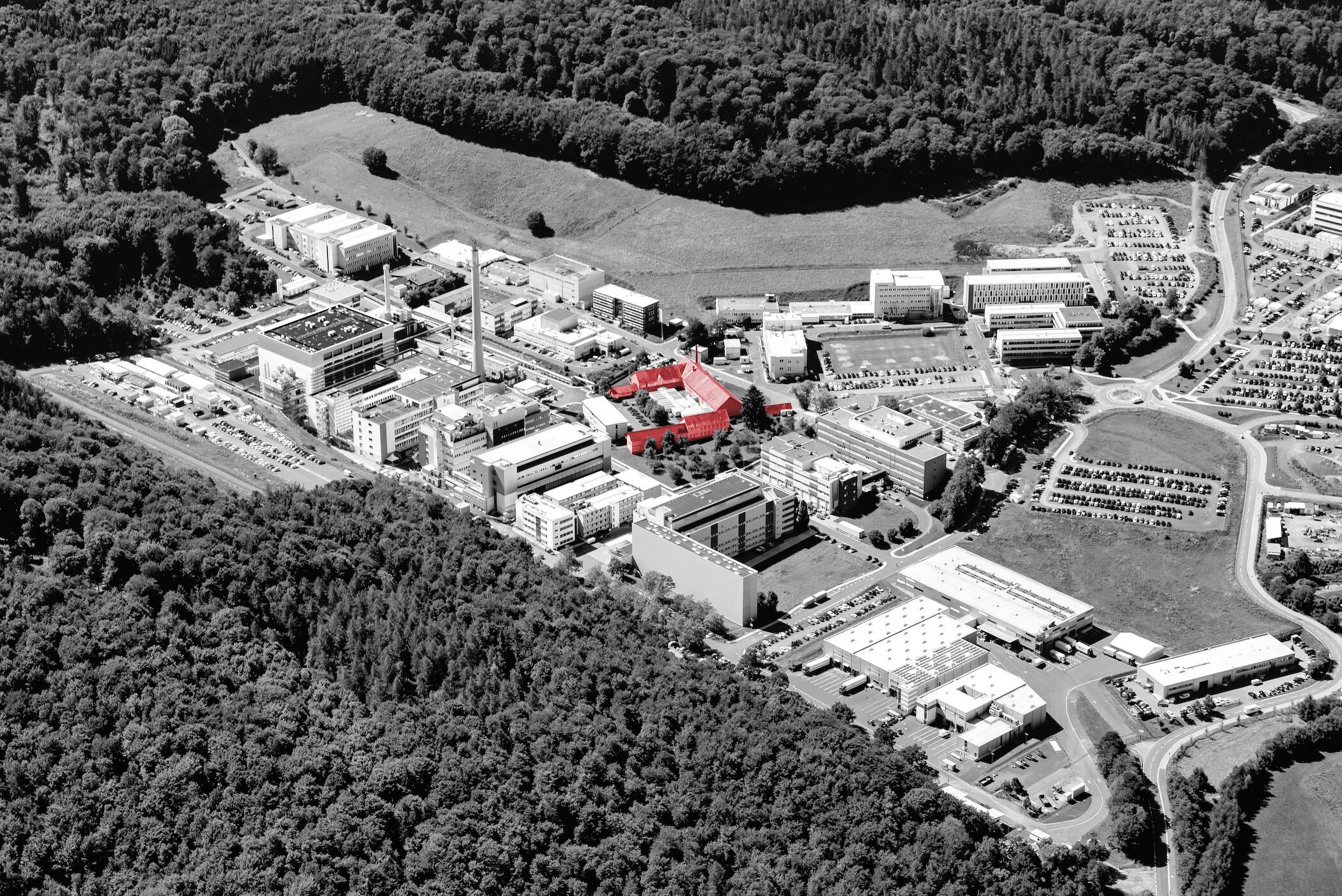 About Karma Pharmatech
Our company is focused on the procurement, marketing, sales and distribution of pharmaceutical products and industrial appliances worldwide. With 30 years of pharmaceutical and technical field experience spanning the globe, we work closely with industry leaders to ensure that our products and services are the best available on the market.
© 2023 by Karma Pharmatech GmbH
Downloads